The World Health Organization reports progress on all fronts in efforts to eliminate cervical cancer in women living with HIV.
This announcement comes two years after the launch of the Global Strategy to Accelerate the End of Cervical Cancer.
In 2021, it is estimated that more than 1.9 million women living with HIV in at least 19 countries will be screened for cervical cancer.
In response to the latest WHO guidance on screening and treatment to prevent cervical cancer, 53 countries have either updated their policies to incorporate WHO recommendations or plan to do so in the next three years.
Impressive results
Dr Meg Doherty, WHO's Director of Global Programs for AIDS, Hepatitis and STDs, said:
" The End Cervical Cancer Initiative has galvanized countries, partners, implementers, funders and civil society to accelerate access to and benefit from cervical cancer prevention and treatment. It is a truly global effort and the results achieved in these few years are impressive. This commitment must continue to save women's lives." .
However, much remains to be done. Results published today on the impact of HIV on cervical cancer in South Africa show that eradication of cervical cancer is possible even in settings with a high AIDS burden.
Three independent models predicted a significant reduction in the incidence of cervical cancer over time when the WHO strategy of vaccination, lifetime Pap screening and high treatment coverage were followed.
Approximately one-third of the cumulative cervical cancer cases among women in general and women living with AIDS during the past 25 years were averted.
However, eliminating cervical cancer among women living with HIV will be more difficult.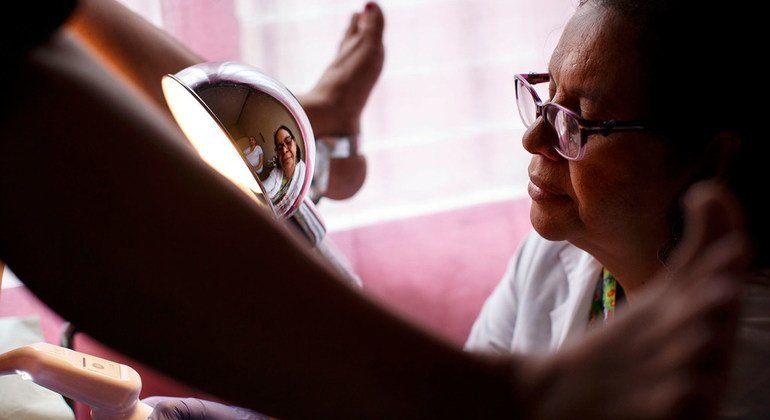 Pan American Health Organization
The importance of expanding vaccination coverage
Although the incidence of cervical cancer was reduced by 85 per cent, the elimination threshold (4 cases per 100,000 women) was not approached.
According to the World Health Organization, this threshold can be reached when women with HIV are screened for cervical cancer more frequently (every 3 years).
WHO emphasized that it would be necessary to expand coverage of safe and effective HPV vaccination combined with frequent screening for women living with HIV, as recommended in WHO guidelines for screening and treatment to prevent cervical cancer.
Countries with the HIV burden often show the highest rate of cervical cancer, so they have a lot to do. These results show that this is possible, and that there is a way to achieve it.